29 Aug 2017 - Gold jumps to 10-month high as North Korea missile launch rattles markets
From : https://www.investing.com/news/commodities-news/gold-jumps-to-10month-high-as-north-korea-missile-test-rattles-markets-523287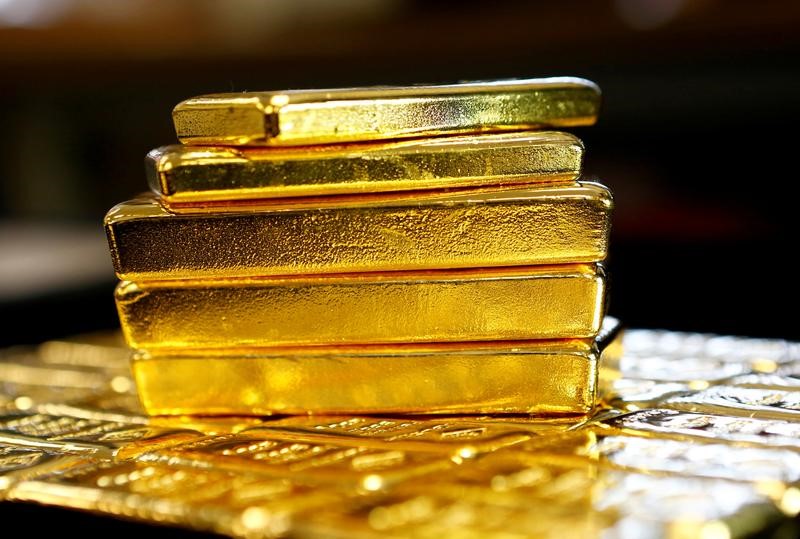 Investing.com - Gold prices rallied to their highest level in almost ten months on Tuesday, as investors piled into safe-haven assets after North Korea fired a missile that passed over northern Japan.
Geopolitical risks can boost demand for safe-haven assets such as gold which is considered a good store of value during volatility in other markets.
Comex gold futures jumped $11.10, or around 0.9%, to $1,326.52 a troy ounce by 3:15AM ET (0715GMT). It rose to its highest since early November at $1,330.00 earlier.
Gold prices gained around 1.3% on Monday, its biggest one-day percentage rise since mid-May.
North Korea fired a missile early on Tuesday that flew over Japan and landed in waters off Hokkaido, in a sharp escalation of tensions on the Korean peninsula.
The last time a projectile from the hermit state flew over Japan was 2009.
The U.S., Japan and South Korea asked for a United Nations Security Council meeting to discuss the test, diplomats said. A meeting of the 15-member Security Council would be held later in the day, they said.
Global markets were shaken earlier this month after President Donald Trump cautioned that North Korea would be met with "fire and fury" if it continued to make threats against the U.S.
Pyongyang responded by saying it was considering a strike on Guam, a U.S. territory, although it later somewhat backed down.
The escalating tensions prompted investors to dump assets seen as riskier, such as stocks and high yielding currencies, and flock to traditional safe-haven assets like the yen, Swiss franc and gold.
The dollar index was down 0.3% against a basket of six major currencies at 91.90, its lowest level since January 2015.
Dollar weakness usually benefits gold, as it boosts the metal's appeal as an alternative asset and makes dollar-priced commodities cheaper for holders of other currencies.
Elsewhere on the Comex, silver futures gained 12.1 cents, or around 0.7%, to $17.56 a troy ounce.
Among other precious metals, platinum rose 0.9% to $998.45, while palladium advanced 1.2% to $943.12 an ounce.
https://www.investing.com/news/commodities-news/gold-jumps-to-10month-high-as-north-korea-missile-test-rattles-markets-523287