10 Jan 2018 - Gold Prices Advance as Dollar Comes Under Pressure
From : https://www.investing.com/news//gold-prices-advance-as-dollar-comes-under-pressure-1088593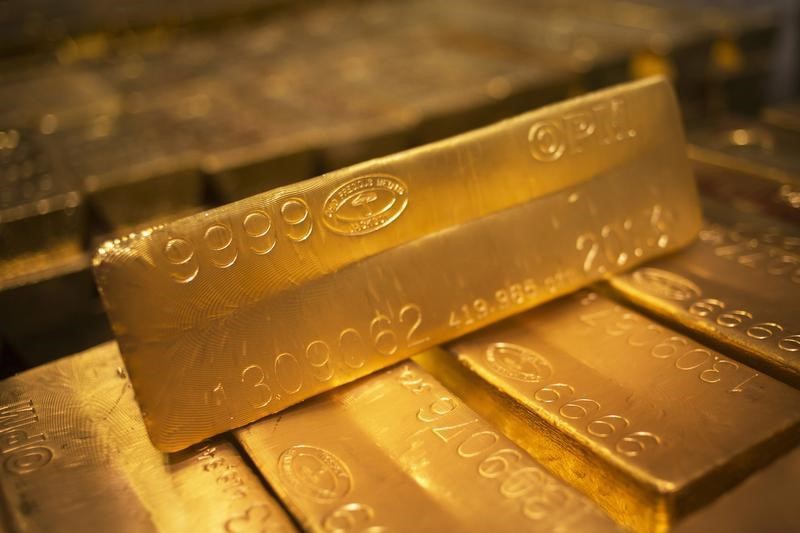 Gold prices eased from nearly fourth month highs but remained well supported amid dollar weakness after a report suggested that Chinese officials had recommended slowing or halting US Treasury purchases.
Gold futures for February delivery on the Comex division of the New York Mercantile Exchange rose by $5.80, or 0.44%, to $1,319.40 a troy ounce.
A report suggesting that China is considering reducing its US Treasury purchases stoked fears that the move could trigger the Federal Reserve to adopt a less aggressive monetary policy tightening path, pressuring the dollar to session lows while supporting an uptick in gold prices.
Some said China's move served as a warning to the U.S. administration that it could face higher borrowing costs should it start a trade war with Beijing ahead of the new US tariff measures expected in the coming weeks.
In a rising interest rate environment, investor appetite for gold weakens as the opportunity cost of holding the precious metal increases relative to other interest-bearing assets such as bonds.
The rebound in the yellow-metal may be short lived, however, as market participants suggested that gold could retreat toward its 100-day moving average around $1,290 amid signs that global central banks are poised to tighten monetary policy.
The Bank of Japan reduced its bond purchases of longer-term bonds stoking expectations that the central bank has shifted its stance on ultra-monetary policy in an effort to support Japanese financials companies and life insurers, who typically benefit from higher bond yields.
The Bank of Canada could raise rates as soon as next week, Action Economics said earlier this week, as the recent swathe of positive labor market data may force the central bank's hand on monetary policy tightening.
In other precious metal trade, silver futures rose 0.12% to $14.03 a troy ounce, while platinum futures rose 0.65% to $978.60.
Copper rose 0.68% to $3.24, while natural gas fell 0.75% to $2.90 ahead of storage data slated for Thursday.
https://www.investing.com/news//gold-prices-advance-as-dollar-comes-under-pressure-1088593